LIFE Integrated projects are financed by EU LIFE programme, therefore LIFE logo should appear on all documents, media and durable goods related to the projects. High resolution logo is available to download and use for dissemination purposes.
LIFE Nature projects shall also use the Natura 2000 logo. The logo is available in vector and raster graphics.
NATURALIT logo reflects the essence of the activities of the project, highlights its complexity and individuality, gives an element of uniqueness. Different formats for use are available to download.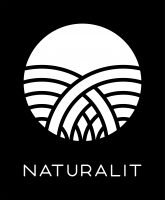 For use online:
Raster (PNG):
Black and wight (PNG):
For printing:
Raster (JPG):
Black and white (JPG):